Adoption Home Study Services
What is a home study?
A good adoption home study will be on the lookout for 4 major milestones:
Genuine desire to be a parent
Financial ability to raise a child
Emotional resourcefulness
And stability in the home environment
Here's where most folks shoot themselves in the foot:
t's easy to start thinking of an adoption home study like a big parenting exam. …and I can't blame you if you've had those thoughts. After all, if it looks like a test, feels like a test, and grades you like a test – it must be a test.
That's stressful to many folks. After all there's a potential new family member on the line, and no one wants to make a bad first impression. The reality is there are adoption agencies out there that treat home studies like a crime scene investigation – and that's just not fair to people. None of us perform our best when we're under that kind of pressure.
Here's the good news. It doesn't have to feel like a test. In fact, it shouldn't!
A well conducted adoption home study will make you feel at ease, and allow your natural personality and charm to shine through. You shouldn't have to feel like you need to prove your worth or put on a performance. If it feels like an interrogation, odds are you've got the wrong agency.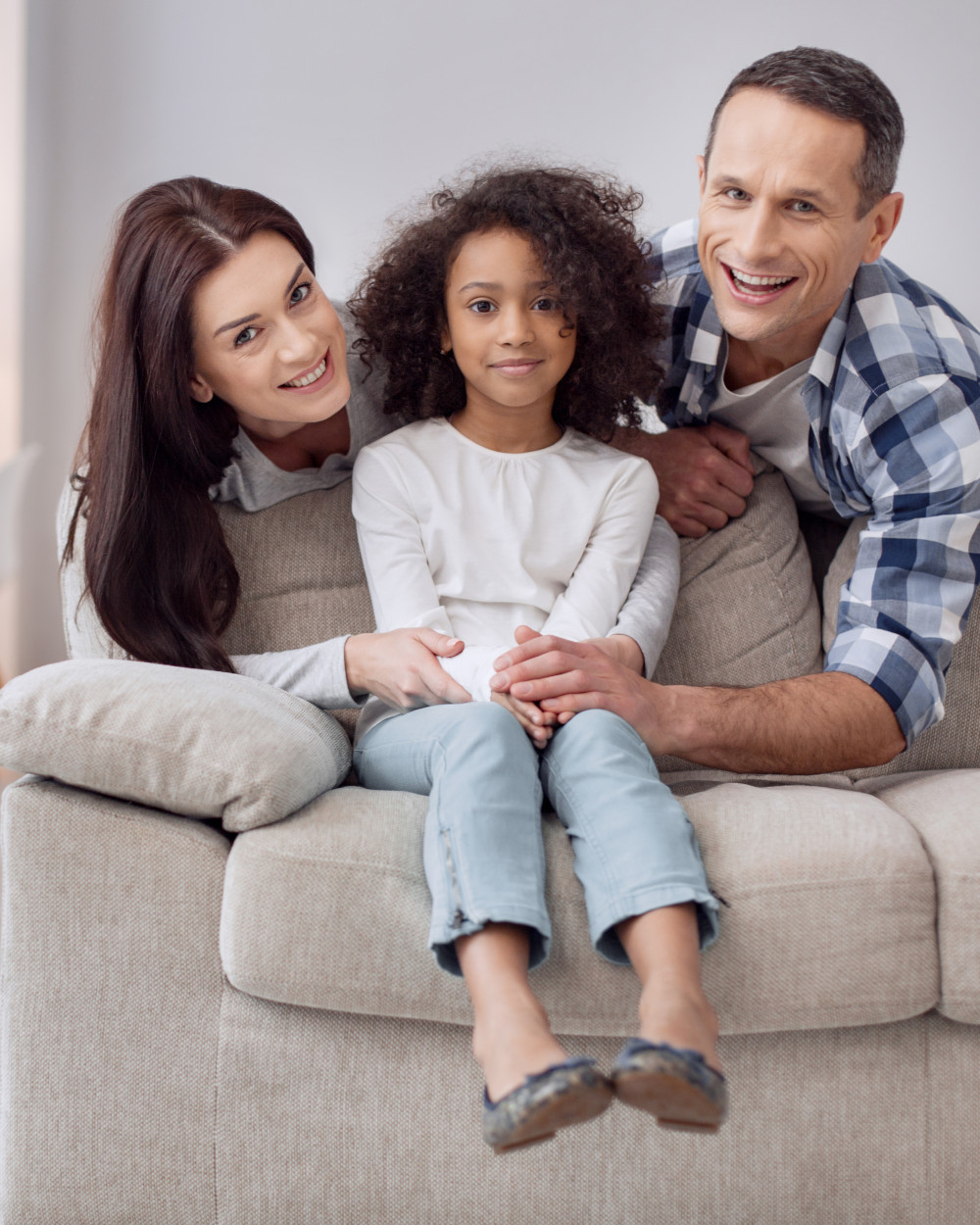 First stop and take a deep breath!  You've reached the first step of your adoption process! Many folks find it helpful to sit down and learn a bit about the process. So let's start with that.
Helping Families Like Yours

They have impacted my life in so many positive wonderful ways.
"Highly recommend! Heather Pincelli and her team are incredibly knowledgeable, caring, and professional.  Connected by Love Adoptions is truly the most incredible adoption agency. They truly love their birth moms and adoptive parents.  They have impacted my life in so many positive wonderful ways. I couldn't have asked for a better adoption agency and team to work with."
– Jane T.

We felt like friends before the end of it.
"Connected by Love Adoptions is an A +++++ company! Heather and Margeaux  make an excellent team. My husband and I started this process in April 2018 and were blessed with a baby boy by October 2018.  We used this agency for our Home Study and Adoption. Margeaux is the one that did our home study. She made us feel so comfortable and we felt like friends before the end of it. She is very prompt on answering emails/text and is ALWAYS willing to help. Heather dealt with our adoption.  She is so loving to the birth mothers and the adoptive parents. Heather is very informative from day 1! You hear the horror stories in adoption of feeling alone and lost but this was NOT our case!!!! Heather and Margeaux made this adventure as easy as possible. I highly recommend anyone looking to adopt or anyone wanting to place their baby for adoption to go with Connected by Love Adoptions!!!!  We are an exception to the rule for having a baby within the year of starting this process and we owe it all to the help of these wonderful ladies."
– Randall & Ashley S.

Heather went above and beyond!
"How do you thank someone for helping you prepare and support you in bringing the child that you have searched for your whole life home?   We are so thankful to Heather at Connected By Love Adoptions. We originally had a home study with the state of Florida but when me moved we found that it was not so easy to find anyone to update it.  Heather came to the rescue, not only was she very prompt in returning all emails, phone calls, she made redoing our home study painless. She helped us with an understanding of what this process can require of you and also assisted us with recommending where we ultimately found our daughter.  Heather went above and beyond, giving of her personal time to make sure that our attorney had all the necessary paperwork to move the process quickly! We are forever grateful!"
– Dave & Kim B.
We aim to create a partnership between birth parents, adoptive parents, and the loved one they'll come to share. Our promise is that every home study experience is supportive, educational, and interactive. (We can also conduct your post placement visits!)
At the end of the day, we're here for you and we want to see you win!
Once your home study is complete, you'll be provided with all the documentation and paperwork you need! We hope you'll stay in touch! One of our favorite things is hearing all about your new beautiful addition to your family.
Your Investment
While there are some agencies out there that charge upward of $2500 per visit, we just aren't one of them.
Your investment with us will be approximately $1400-1800, depending on your location!